Tea and Scones -26th June
Just a reminder that there will be Tea and Scones (and Coffee for those who need your afternoon kick) over in Kilchoan Church Manse. These tasty treats are being served from 2pm until 4pm and payment is by donation for church funds.
This is a great way of catching up with friends and neighbours and finding out what is happening in our community – whether fact or fiction. If you are up visiting us, it's a great way to meet some locals, hear some chat and (perhaps) get out of the rain.
If we don't make it, can you ask Bridget to drop off some scones at the office on her way home?  Thanks 😉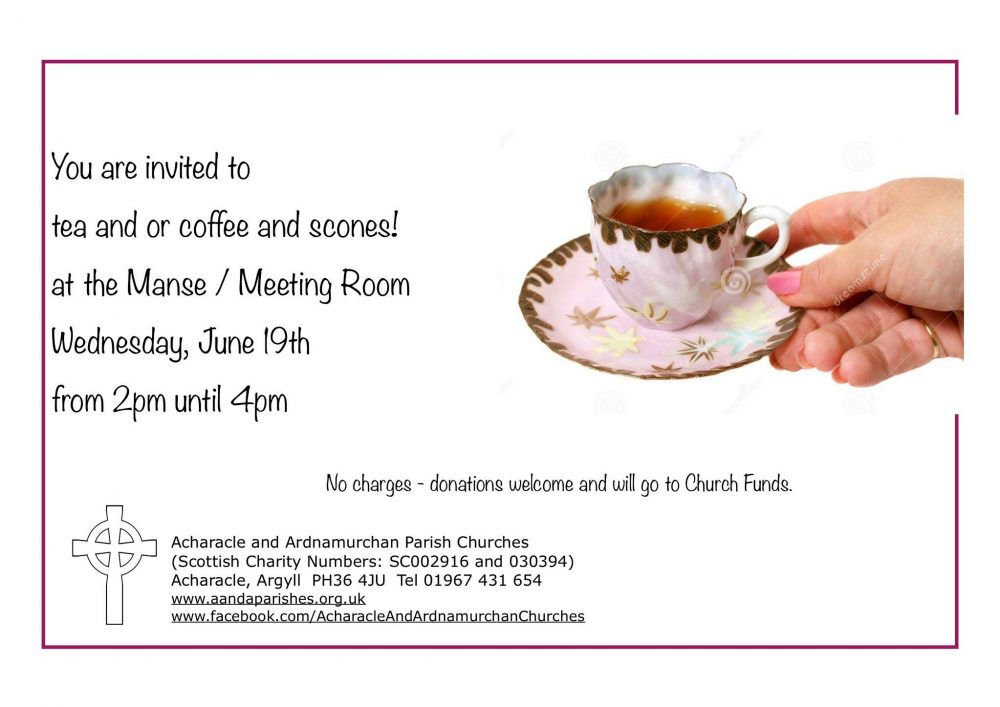 More from our blog..