Tea and Scones – Church Manse – Wednesday 28th August
Whether you are up for the day, up on holiday or just wanting to say hello, why not come along to to the Church Manse and enjoy some home made scones made by the ladies in Kilchoan Parish.  There are a great variety of scones, personally I love the cheese scone with blackcurrant jam. YUM.  If the Estate Ladies can't get along – will someone please make a delivery to the office?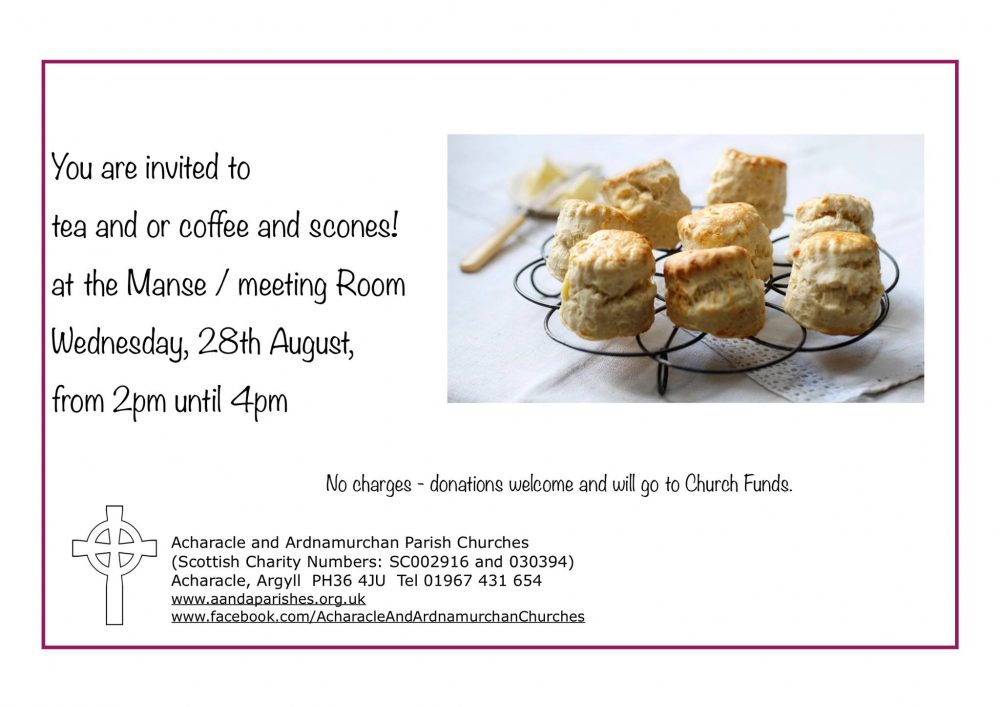 More from our blog..