On our Holiday!
We have 3 special guests staying with us just now.  Torran (the White Highland), Elsa (Cob) and Dazzle (black) are here on their holidays from Ardshealach Lodge in Acharacle.  They are proving to be a hit with some of the ladies in the office, and they now look forward to getting a carrot during the day when the ladies go "for some fresh air" (we all know that's code for "away to see the ponies").
They are a friendly herd and each time the ladies come back in, they have a new horsey joke for us.
Today's one is as follows:
What kind of horses go out after dusk?
Nightmares!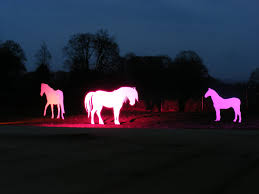 More from our blog..