New Births
Our farming staff are keeping unsociable hours at present.  Our herd of cattle (mainly Blue Greys) have started calving and the lads are out at all hours of the day and night, just to be on hand in case one of our ladies needs help delivering her newborn(s).
It would be fantastic if cows calved at a set time – say between 1000am and 12 noon and then from 1400 until 1800, but in reality this is far from the case. Wives and girlfriends  start to think they are nothing more than hotel/laundry/kitchen staff as the men come home, have a quick nap, get dressed, grab a bite and then head back out again.
We'd like to say that when the cows have finished calving the menfolk can go back and remind their other halves just how much they contribute to the family home, but unfortunately, the lambing season will have started by then…
What's that old saying "No rest for the wicked" or should it be "No rest for the wicked and farmers".
Thankfully L17 had a good time of it.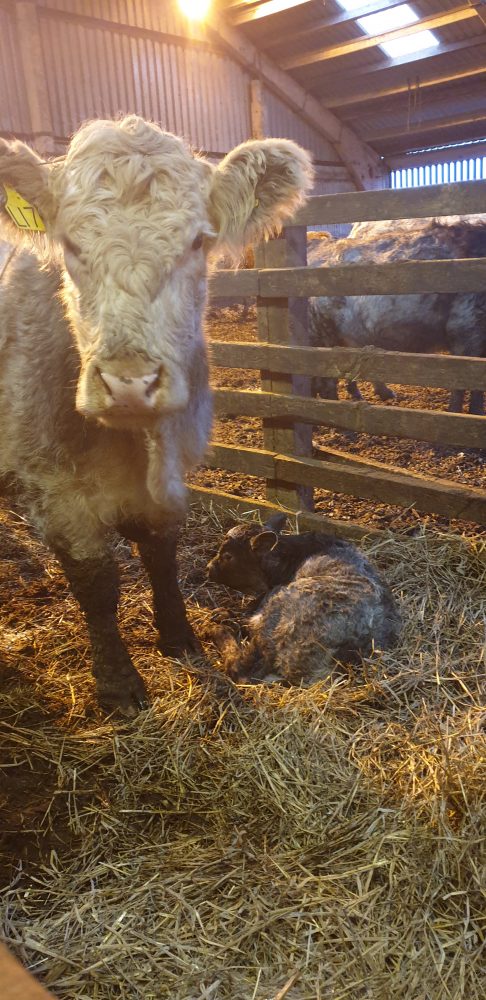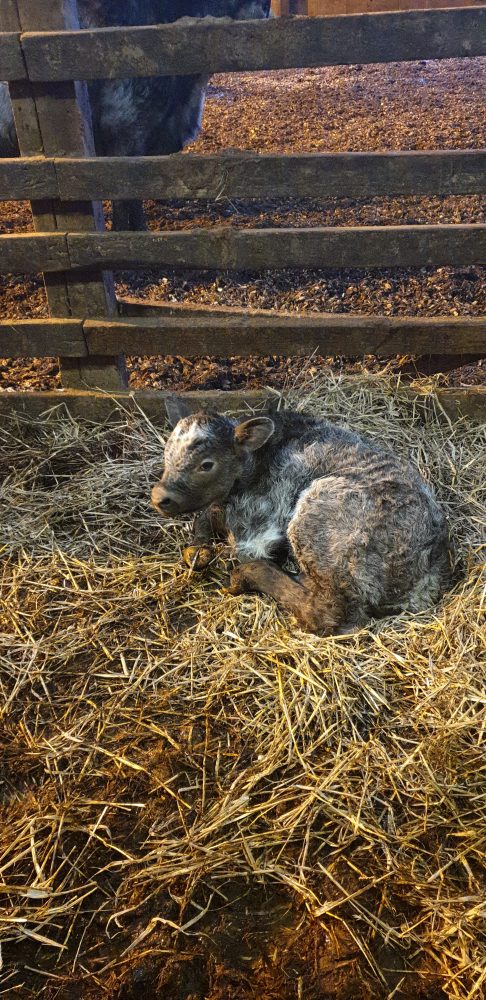 More from our blog..