Mingary Castle Chef
We have a new Head Chef at Mingary Castle, Darren Ross.  Darren was our Sous Chef, but on the departure of Iain to Turnberry, he was promoted.
In November, Darren spent the month in Copenhagen on a "busman's holiday". He went to work each day at Relæ, which has been in the World's top 50 restaurants a few times, with a view to learning new skills and ideas to bring back to Mingary Castle.
Darren posted photos of courses and some of the meals he had at Noma, on his Instagram account https://www.instagram.com/chefdarrenross/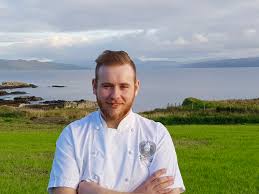 More from our blog..