Men at Work
We are so pleased to see the signs on our "main" road, the B8007, telling us that there will be roadworks for a period.  Highland Council will be resurfacing the stretch of road from just behind Ben Hiant around towards Loch Mudle.
We hope you will all be patient with these workers whilst they repair the road. Please do try and schedule extra travelling time if you are heading from the Sanna side and travelling towards Kilchoan – especially if you are heading for a ferry.  The week's worth of temporary disruption to our heavy traffic flow will be worth it. 🙂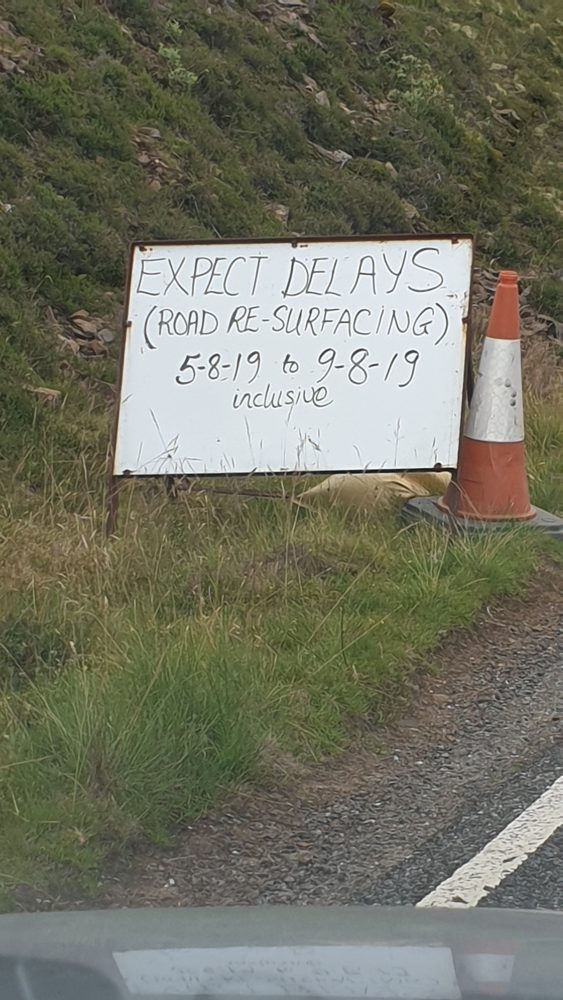 More from our blog..