Community Meeting and Lighthouse Development
Everyone is warmly invited along to the Kilchoan Community Centre on Wednesday 20th March from 6.30pm – 8.30pm to hear the options that are being considered for the development of the Ardnamurchan Lighthouse site.
At the same time, there will be an opportunity to hear from some of the groups that come under the umbrella of the West Ardnamurchan Community Development Company (WACDC), including the community garden, community mini-bus and if you have interest in Tourism, Heritage, Health and Social Care.
Come along and enjoy refreshments and cake in an informal setting.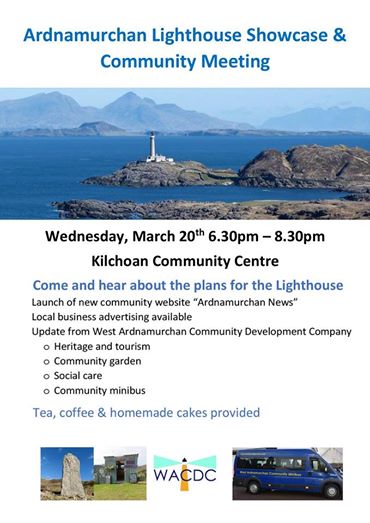 More from our blog..