Ardnamurchan Restaurant
Did you know that the Estate supplies the Ardnamurchan Restaurant in Glasgow with Venison?  The restaurant is on Hope Street, directly opposite the Theatre Royal and is perfect for pre-theatre dining.
Not only does the Estate supply them, but one of our Farm staff, Angus John supplies the restaurant with his home reared pork. (That's AJ's sausages in the photo below).
The chefs at Ardnamurchan Restaurant make the most of unique Scottish produce such as wild venison from Ardnamurchan Estate; Hebridean blue cheese and seafood landed on Barra. Some dishes, like the Arran haggis with neeps, tatties and a Ben Nevis whisky sauce, are very traditional Scottish. Others, such as the squid with Szechuan pepper and sriracha mayo take their flavours from further afield. Alongside the venison, Scotch beef, Ayrshire pork and Ardnamurchan lamb, the menus are teeming with the finest seafood. Shetland mussels, langoustines from Uist and Gigha halibut all stand out.
It really is a great venue for Scottish produce.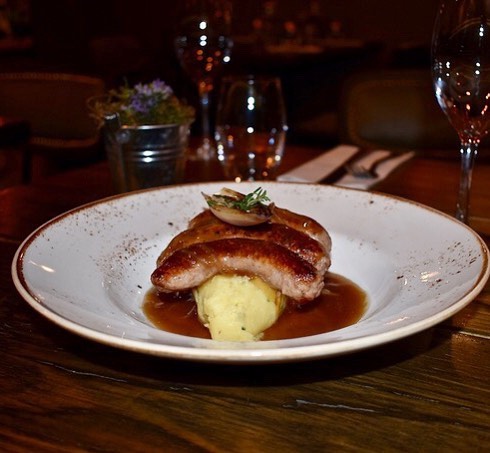 More from our blog..